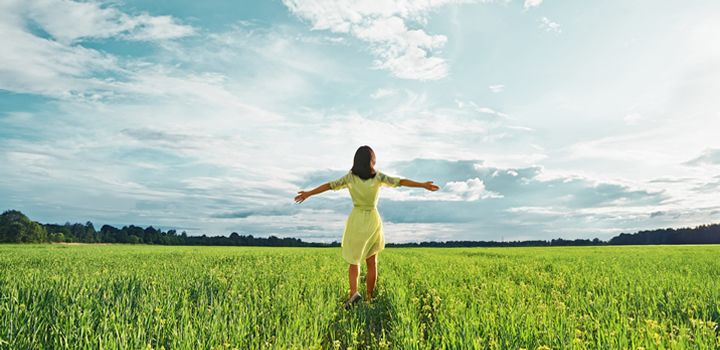 Testimonials
"Thanks so much for the use of the Van. It made transporting my sister an easy job. This is an invaluable service you provide. Thank You and God Bless."
S. K.

"Thank you so much for letting me borrow a car after my accident. Thanks for being such a great help. It was nice not having to rely on my parents and others for rides when we run different schedules."
G.J.

"Thank you so much for the loan of your van to transfer my husband to our grand son's wedding. You are truly Christian people to offer this service. May God Bless you."
JD

"Thank you for the use of the handicap van. Everyone had a great time. It was so nice to see my cousins smile. We all enjoyed the weekend."
K. & T.C.

"Thanks so much for the use of your van. It was a life saver for us."
M.R. & J.H.

"I just wanted to say thank you for being a blessing to me and my children in our time of need. The use of a vehicle is a huge help! I really appreciate what you do and am grateful for your services. I am really thankful for this blessing. It means a great deal to me."
JS

"Thank you so much for all that SPIN-zone does for others. The handicap van makes things so much better for my parents, allowing them to be a greater part of the final good bye to my mom's sister.
Thank you so much."
L.D.

"I just wanted to thank you for allowing me to borrow a car. I moved to Minnesota with my husband due to his job. Two years later, no job – two more years later no husband. I also lost my only family member that gave me support (not money), my dad. When he passed away, I have never felt so alone is this world. I miss him so much. I greatly appreciated your caring spirit, and I could feel your genuine commitment to helping people. I am so happy to get where we need to go without having to worry. This is a great idea that you guys have that touches the heart and soul of the ones in need."
S.M.

"Thank you for graciously allowing me the use of your van to transport my parents. It was greatly appreciated for it made their day a little easier during their time of loss. Your ministry is an important asset to our community and I sincerely wish SPIN-zone continued success in all you do."
L.D.

"We want to thank you for the car. It has helped us in so many ways. We are able to get to family outings. It is men like you that I'm proud of! I thank the Lord for you! I will never forget what you did for us!
Thank You and God Bless!"
M. & S.S. F

"We cannot express to you what a miracle it was to have the use of your van. With my husband's fracture of the leg bones, we could not have gotten him to the cities and back. We are truly blessed to have known of SPIN-zone and the services you provide."
God Bless You."
L. & T. F

"Thank you very much for the use of the handicap accessable van over the holidays. It was wonderful to be able to get our father from the nursing home to our home so he could be part of the family celebrations. The van was in great condition, ran very well and was easy to operate. We really appreciate that there is a program that will help families with transporting a family member who is disabled."
R.S.

"We can't thank you enough for the use of one of your vans to transport the mothers of the bride and groom to the 50th wedding anniversary party. Because of your service we were able to bring both Mother's to this blessed occasion. My brother-in-law's mom has not been out of the nursing home since she became a resident there several years ago. The wheel chair lift in the vehicle that you provided made this otherwise difficult feat possible. We highly recommend your service to anyone in need of accessible transporation."
J. & M. M.

"We are so thankful to Spin-Zone and it's staff for helping us while our car was being repaired. When the car broke down, not only were we worried that it was a very serious breakdown but without transportation to get to work, we were worried about missing work. Thanks to you letting us use a car, we no longer had the stress of these worries. The car was great and your customer service was outstanding."
M. & T. L.

"Thank you very much for being so thoughtful. You guys made my life easier! Keep up the charitable work. God Bless"
P.P.

"SPIN-zone is a great program that helped me with a vehicle, when I was in need after an accident. Very understanding. I feel blessed and lucky that SPIN-zone is available. I'm thankful and grateful for this program."

"Many thanks. I hope you know how much the use of the handicap van that D.L. and I used was appreciated."
L.V.

"We were truly blessed to be put in contact with SPIN-zone on the day of our accident. Thank you so much for the kindness shown to us by the use of the vehicle."
D. & M. C.

"Your organization is a very wonderful service for families in need when different kinds of situations that may arise in and throughout difficult times. It worked so well to be able to bring my dad home for a few hours on Father's Day, as we had a very nice little family get together with him for the day. We hope to use you again to get him out on a more regular basis as long as he stays healthy.
I would certainly recommend this organization to anyone in need in need of a vehicle. Thanks ever so much, it was appreciated."
H.L.

"No one can know what a blessing SPIN-zone has been in the lives of myself and my family…. at such a pivotal time unless I pass this on.
My handicapped son and I had been relying on a mechanically unsound car to get to school and work. I was recently offered a management position with a major corporation, but in order to fulfill the responsibilities necessary for advancement, I have been required to travel to New Ulm. It looked like I would not be able to accept the position, as travel outside Marshall wasn't possible, in our car.
Dave at SPIN-zone, has not only loaned me us a reliable car, but his faith and prayer have done nothing short of transform our lives! I had been loosing faith that God was working in our lives, but this simple act of kindness on the part of SPIN-zone, has given us the hope and opportunity to start moving forward, even in these tough economical times. I was informed early this week, that my 14 year-old daughter will be coming to live with us as well, due to her mother?s poor health. I really don?t know how we could have handled any of these obstacles, without the help of SPIN-zone. May God bless you all … in this life … and the next!"
JC

"I want to say thank you very much for letting me borrow the van from SPIN-zone. It helped my wife and me out to get to our jobs, get grocery?s, and get to church on Sunday so we didn't have to rely on some body else for a ride. Again I want to thank you. Keep up the good work that you are doing to help out other people like me and to know that there is good help out when we really need it. Thanks and God bless you from the bottom of my heart."
D.T.

"It was great to be able to have transportation when my van broke down. My wife was going to be out of town with our other van, which left my son and I without wheels. Thanks to SPIN-zone we had dependable transportation during the coldest temps this winter. It would have been almost impossible to get around on foot. I got a Ford Ranger pickup that was 4-wheel drive. It came in handy with all the snow and wind we had during my two weeks of use. Thanks again Dave."
J.O.

"We wanted to thank you for helping us out with a loaner car. What a blessing you are! We were able to have some normalcy in life during a difficult time. God bless."
L. & C. C.

"We want to thank you again for lending us the Subaru. During this hard time of losing my mom, it was a huge help to have a dependable vehicle to do all of the necessary errands. And thanks for the great testimony to my family who were astounded that someone I basically did not know would loan me such a nice car."
C. & F. M.

"There are not enough words to express my appreciation for the service provided to my mother and I, by your organization. Being from California having to find transportation for me and my disabled mother at such notice and with very little money, I thought would be impossible. Thank you so very much for your kindness and consideration in our time of need."
S.R.

"No words can describe the awesome feeling of being helped in a situation where I thought there was no answer. When our vehicle broke down and the estimate to repair was $2,000, my heart sank. A co-worker told me about SPIN-zone and it truly was an answer to prayer! Dave was up front about expectations and helpful in many ways. We are truly blessed by this ministry."
T. & S. F.

"In these times, a person looks for a little hope, something to make it all worth while. You have no idea how much you helped us out. We have been stuck in town, we couldn?t go anywhere, we couldn't visit family or anything. Just when everything looked so dark and gray, you placed a big piece of sunshine on our porch! You are a true gentleman. We wish there were more out there, but one is all we needed!
Thank You and God Bless."
SC & MH

"SPIN-zone was a tremendous help to my family and I with a family of 6 and down to one car it was difficult for my husband and my work schedule to work with one car. Plus with all the running for children that is needed.
Your service was wonderful. Easy to apply with your on-line application and quick service once application was received. It was a pleasure to work with such wonderful individuals.
Thank you so much for such a wonderful service. I would not of known what to do without the help of SPIN-zone while my car was in the shop.
God Bless & Thank You."
LL

"I wanted to take a moment to thank you for letting us participate in your program. I think it is wonderful that you make it possible for people to obtain transportation in time of need or emergencies. Your services were greatly appreciated after our auto accident. It made it possible to get to work and run everyday errands that we usually don?t give a second thought about until something happens to your only mode of transportation. Thank you once again for easing our burden during this hectic time; the holidays can be crazy enough the way it is without unforeseen problems popping up.
Happy New Year and God bless you for being the type of person that eases others burdens."
SS & JD

"I wanted to write a note and tell you how grateful I am for your service. My car broke just before Christmas and was not repairable. The same week my furnace and stove also went on the fritz. If not for your service I would not have been able to get to and from my two jobs. It took an incredible amount of stress off me and my family?s shoulders. Thank you so much for helping. It really helped to take the pressure off during this holiday season. I will continue to spread the word about this to all my friends, co-workers, & family. "
Thank you again!
JM

"When I Got into an accident and had to get my car fixed, SPIN-zone was my help in time of need. Being a student and having a two month old baby, I had enough bills and the last thing I needed was an additional expense.
The Dodge Stratus I was given to use helped me to keep working and going to classes without spending money I could not afford on transportation. The Staff was very helpful and understanding and the checkout process was quick and easy.
It's nice to know that when the unexpected happens there are people out there ready to assist. SPIN-zone helped me in my time of need and I Thanks God for such a service."
WG

"For the generous help in loaning a dodge Intrepid to me. I was able to get to a job while my mom used her car (which she has been sharing with me) to get to her radiation treatments. I truly appreciate the SPIN-zone family and ALL of your generosity. Peace & God's Blessings."
NP

"I am so grateful to you for helping me with my transportation needs. It is so difficult to get things done when i don?t have my car. I was able to get to work, doctors appointments, grocery shopping as well as attending family gathering because of your help.
There is no way I could have done all of I had to pay for a rental car. My income doesn't allow much for unexpected expenses, such as car repairs. Thank You!"
SB

"SPIN-zone was a great help to me when my vehicle broke down. The SPIN-zone organization is an excellent source in a very needed time for transportation. Thanks bunches for your hospitality! Thanks Again!"
SC

"I had some trouble with the transmission to my car. Spin Zone provided me with fast professional service equal to that of major rentals like Enterprise minus the hassle of payment. I am greatly indebted to them in helping me during my hour of need.
I pray God continually blesses them."
VM

"Thanks for the car that you loaned me. I really appreciate your help and kindness. Your mission is important and you are a blessing to those in need of transportation! Again thanks so much for being there!"
LM

"While moving from Virginia to Minnesota with my two youngest children, I was in an accident in Ohio, which totaled my car. I had no idea what I was going to do for transportation, until we were able to get another car. My older son had heard about SPIN-zone on christian radio, 90.3, and told me about it. We called SPIN-zone on Monday morning and had a car within a couple hours. My family is so grateful and thankful for this awesome ministry!"
KD

"My experience with a SPIN-zone car was so awesome! It was great and VERY helpful I?m a single mom with three kids and the vehicle that they provided me with helped me get to work, day care, and just little things like grocery store shopping and stuff like that. Thank you so much SPIN-zone."
HH

"Thank you for letting me use a van in this transitional time separating from my husband and gaining my independence. It was a great opportunity to take my three young kids to the doctor appts., grocery store, etc. Since we were without transportation for an extended period of time."
TS